M. Ward performs in the Current studio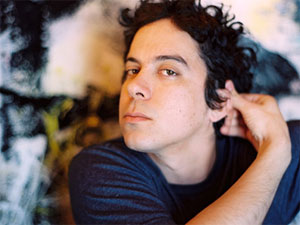 Early in his career M. Ward had hoped to go to Europe "on someone else's dime." He's had that opportunity a few times and is about to do it again while touring in support of Norah Jones.
During his interview with Barb Abney he admitted to being a little starstruck when he met Odetta at Carnegie Hall when they performed together at the Bruce Springsteen tribute show.
He also talked about the process of recording the score to "The Go-Getter" which made it's debut at Sundance earlier this year; and his upcoming appearances with The Boston Pops Orchestra next month.
Songs performed: "Chinese Translation", "Roller Coaster" and "It Hurts Me Too."
Guests
Resources
Related Stories