Digitata Live in the Current studio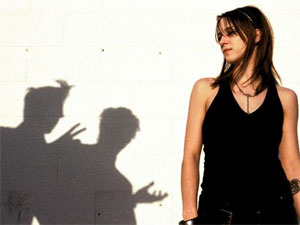 Local electro-rockers, Digitata warned us about the dangers of drinking 3.2 beer during the recording process. They still managed to turn out a solid record.
Maggie, Ryan, and Drew stopped by the Current studios before their CD release show May 18, 2007 to play us some tracks from the sophomore release, "Two Daggers."
Songs performed: "Marinos Amores," "Bangin' J.A.," and "You Best Believe Me."
Guests
Resources
Related Stories