Brandi Carlile performs in The Current studio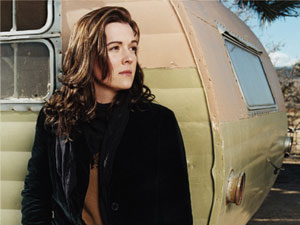 Brandi Carlile grew up in a musical family in a small town outside of Seattle. Her naturally wonderful singing voice must have made it easy to choose a career in music. She could have slid by using just those pipes, but she worked hard to teach herself piano, guitar, how to layer harmonies with other singers and to write songs. She stopped by The Current studio with her band -- twin brothers Tim and Phil Hanseroth. Mary Lucia talked to them about how to busk and what makes Elton John such great guy.
Songs performed: "Have You Ever" and "The Story"
Guests
Resources
Related Stories