A Fine Frenzy perform in the Current studio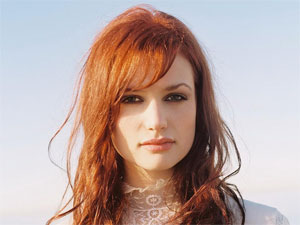 Alison Sudol, Stephen, and Daxx took the inspiration for their band name from A Midsummer Night's Dream. They are A Fine Frenzy and the name certainly seems to fit them.
While they were in our studio they talked about traveling through 7 time zones in 5 days; opening for The Stooges at South by Southwest and entertaining record-label execs in the living room.
All this occurred before the release of their debut On Cell In The Sea, which will be released on July 17, 2007.
Songs performed: "Come On Come Out," "Almost Lover," and "Rangers."
Guests
Resources
Related Stories
1 Photo
Stephen, Alison Sudol, and Daxx of A Fine Frenzy

(MPR Photo/Lindsay Kimball

)