Illinois performs live in the Current studio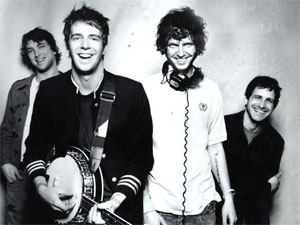 With a band named Illinois, you'd expect them to be from Chicago, Rockford or Springfield but that's not the case. They're actually from Bucks County, Pennsylvania. The band is named after Chris Archibald's great grandfather.
Their latest effort is a 7-song EP entitled, "What The Hell Do I Know"
Songs performed: "Alone Again," "Headphones," and "Broken String."
Guests
Resources
Related Stories