Romantica performs in the Current studios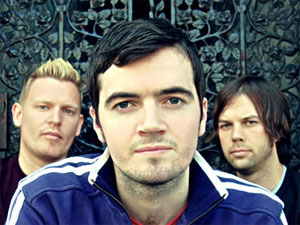 The songs performed by Romantica frontman and Belfast-native Ben Kyle retain a certain gravity, but yet they span multiple genres and influences. Their sound has been compared to Wilco, Ryan Adams, and Damien Rice among others.
They're in the process of promoting their new CD "America" and stopped by the Current studios to speak with Mary Lucia about their CD release party at The Varsity Theatre on June 8, 2007.
Songs performed: "Fiona," "The National Side," and "Drink The Night Away."
Guests
Resources
Related Stories