Eleni Mandell performs in the Current studios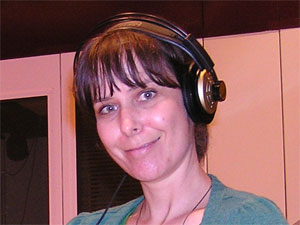 Her debut album Fishbone was released in 1999 to rave reviews including being named best local singer by the Los Angeles Magazine and best song writer by the Los Angeles Weekly.
LA based singer/song writer Eleni Mandell's new CD is entitled The Miracle Of Five and Eleni says that these are some of the most positive and hopeful songs that she's written.
She's on tour supporting her latest efforts and stopped by The Current to play a few songs and talk with Steve Seel before her 7th Street Entry gig.
Songs performed: "Girls," "My Twin," and "Make Out King."
Guests
Resources
Related Stories