Sound Team perform in the Current studio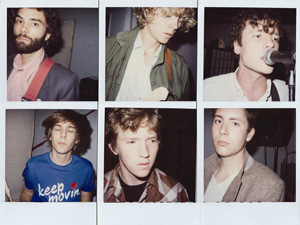 Sound Team has been touring as a six piece band for a little over two years now. The members are Bill Baird, Matt Oliver, Jordan Johns, Gabe Pearlman, and Will Patterson. Four of the members attended the same high school in Austin Texas.
Songs performed: "Diamonds are the Man," "Bedroom Walls," and "Orion."
Guests
Resources
Related Stories