Brother Ali performs in the Current studio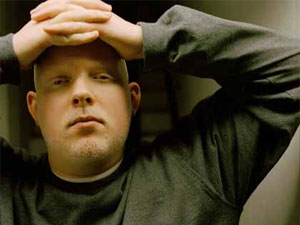 Looking at a list of some of Brother Ali's influences lets you know right off how versatile this brother can be. With artists like KRS One, Spoonie Gee, Muddy Waters, Forest Whitaker, Public Enemy, Rakim, Huey Newton, Robert DeNiro, and Slug mentioned, you can see that he gets his inspiration from more than music.
Brother Ali has been on the grind ever since the turn of the millennium when he submitted his self-produced cassette demo, Rites of Passage, to Rhymesayers Entertainment. Since that time, Brother Ali has released three full-length efforts, including his latest project, The Undisputed Truth.
Before heading out on an Australian tour, Brother Ali stopped by The Current for a conversation with Jill Riley and to perform a few songs from his CD, The Undisputed Truth.
Songs performed: "Take Me Home," "Walking Away," and "Pedigree."
Guests
Resources
Related Stories
The literary life of Brother Ali Brother Ali, a recording artist with the Minneapolis-based Rhymesayers record label, talks about why Zora Neale Hurston's "Their Eyes Were Watching God" is one of his favorite books.
Brother Ali: Live from SXSW Brother Ali's second full album The Undisputed Truth will be released in April, 2007. The Minneapolis rapper has been through some hard times in the past few years. He and his wife split. They fought over their son. Ali was homeless for a spell.
Brother Ali performs in the Current studio Brother Ali performs "Lookin' At Me Sideways," "Forest Whitaker," and "Rain Water"