Xavier Rudd performs in the Current studio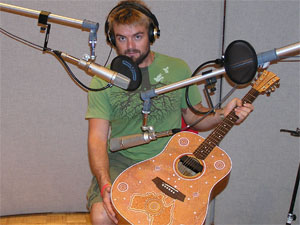 Xavier Rudd released his debut CD To Let in Australia in 2002, followed by "Solace" and then "Food in the Belly."
With the worldwide release of his latest project "White Moth," Xavier Rudd is ready to capture the ears and hearts of music lovers everywhere. This CD charts his spiritual journey over the past few years. With this project, the Australian artist pays respect to Australia's indigenous people and features guest vocals from Aboriginal singers.
Songs performed: "Messages," "A Better People," and "Anni Kwo Kwo."
Guests
Resources