Clearwater Hot Club peform in the Current studio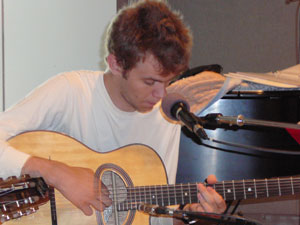 Twenty-two year old Guitarist Sam Miltich is in the process of releasing his third album. He and his father Matthew formed the Clearwater Hot Club some years ago to play the music of Django Reinhardt and Stephane Grapelli.
The new record is called, "Some of These Days" and the band is on the road playing music from it around Minnesota in a series of CD release shows.
The group, including Sam and Matthew, plus Mark Kreitzer on guitar, and Don Vidal on saxophone, stopped into the Morning Show studios.
Songs: "Honeysuckle Rose," "Nuages," and "Some of These Days."
Guests
Resources