Nomo performs in the Current studio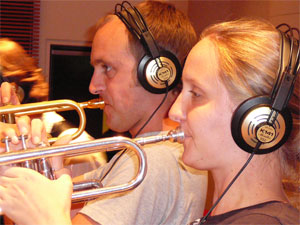 The band Nomo calls Ann Arbor home, but their heart is on another continent. They play a blend of jazz, funk, and African rhythms. While most of the members study music at the University of Michigan, the band doesn't turn out high-minded compositions meant for the academy. They just want to get a party started.
Bill Deville chatted with band leader Elliot Bergman about fitting more than a quartet into a van and how you name a song that has no lyrics.
Songs played: "Hand and Mouth," "Nutones," and "Fourth Ward."
Guests
Resources