The Alarmists perform in the Current Studio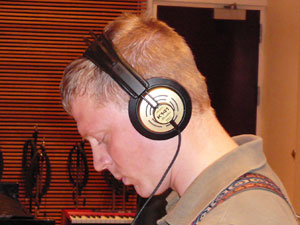 At the 2007 Minnesota Music Awards, The Alarmists were declared the best new band. They're now releasing "The Ghost and the Hired Gun" and hope to solidify their reputation.
Mary Lucia talked to them about the perils of performing in 90-degree heat and why you need an outside perspective when you're in the studio.
Songs performed: "Nobody Knows You," "On the Way," and "try to be Kind."
Guests
Resources
Related Stories
1 Photo
Jorge Raasch of the Alarmists

(Minnesota Public Radio / Stephanie Curtis

)