Maximo Park performs in the Current studio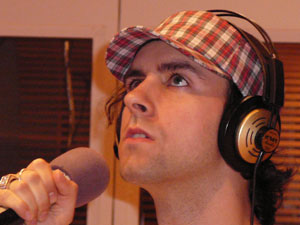 Newscastle's Maximo Park, touring the U.S. in support of the new album, "Our Earthly Pleasures," aimed to craft a warmer sound than that on the Mercury Prize-nominated debut. Mary Lucia talked with Paul Smith about karaoke and having an original sound.
Songs performed: "Girls Who Play Guitars," "Our Velocity," and "Books from Boxes."
Guests
Resources