Jason Isbell performs in the Current studio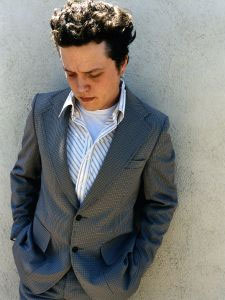 Since leaving the Drive By Truckers, Jason Isbell has all ready made a name for himself as a solo artist. Even before he left the Truckers, he was recording his solo album. Sirens of the Ditch oozes with the sounds of Muscle Shoals, where Jason calls home when he's not on the road.
The day after his 400 Bar gig, Jason stopped by The Current to chat with Bill DeVille.
Songs performed: "Down in a Hole," "Dress Blues," and "Chicago Promenade."
Guests
Resources
Related Stories
Drive-by Truckers - in studio With three singers and three guitarists, this Athens, Georgia-based band, the Drive-by Truckers are run as a democracy.