VHS or Beta perform in the Current studio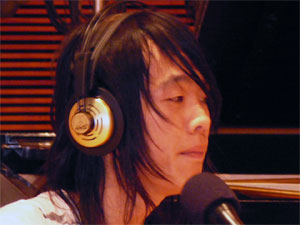 Craig Pfunder and Mike McGill of the Louisville, Kentucky, band VHS or Beta are touring in support of their latest album, "Bring on the Comets." They admit that their new album is a bit of a musical departure from their earlier dance-influenced albums.
They talked with The Current's Mark Wheat about the challenges of finding a new guitarist, being a few years ahead of their own genre, and touring with Duran Duran.
Songs performed: "Burn It All Down," "Can't Believe a Single Word," and "Bring on the Comets."
Guests
Resources
1 Photo
Mike McGill (guitar, vocals) of VHS or Beta

(Minnesota Public Radio / Derrick Stevens

)