The Sea and Cake in the Current studio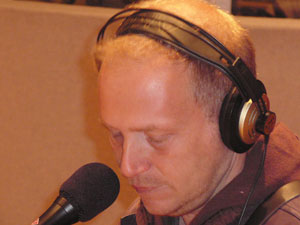 The Sea and Cake have reunited after four years of working on solo projects and with other groups. The Chicago group formed in 1993 after members gained some attention performing in popular indie bands of the time, such as The Coctails and Gastr Del Sol.
Songs performed: "Coconut," "Middlenight," and "Exact to Me."
Guests
Resources
Related Stories
Archer Prewitt performs in studio Archer Prewitt was in town to perform at the 400 Bar, in support of his latest release, "Wilderness". He stopped by The Current studios for an In-Studio performance with Mark Wheat.
1 Photo
Archer Prewitt of The Sea of Cake

(Minnesota Public Radio / Stephanie Curtis

)