The National perform in the Current studio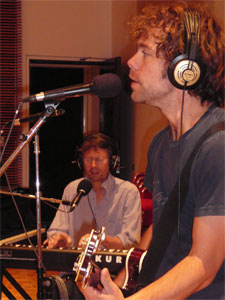 Described as darkly melodic, The National originated in Cincinnati, but came together in Brooklyn. They have recently released Boxer, their follow-up to their 2005 release Alligator.
Before their show at the Fine Line Music Cafe, they spoke with Steve Seel about how politics fits, or doesn't, into their music as well as their experience at Austin City Limits and at the David Letterman show.
Songs performed: "Racing Like a Pro," "Apartment Story," and "Fake Empire."
Guests
Resources