The Cinematic Orchestra performs in the Current studio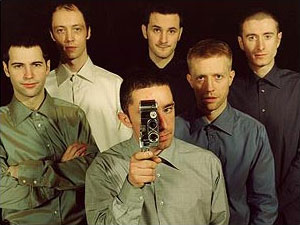 The Cinematic Orchestra was formed by Jason Swinscoe in 1999 while he was an employee at independent record label Ninja Tune in South London. Jason has a background playing bass, guitar, and DJing and his head was filled with ideas and influences, such as his love of jazz bass players, rhythm sections, and film soundtracks. He put these passions together and created and sound and style all his own.
Ma Fleur is the band's latest project and they've taken to the road in support of the new CD. Before their performance at the Fine Line in Minneapolis, the Cinematic Orchestra stopped by the Current for a live performance.
Songs performed: "As The Stars Fall," "Breathe," and "To Build a Home."
Guests
Resources