The Weakerthans perform in the Current studio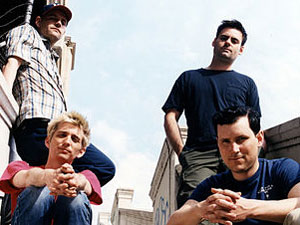 The Winnepeg band The Weakerthans are celebrating ten years together with the release of their fourth album, Reunion Tour. The band seldom play acoustic sets in public, but we were treated to one of these rare performances when the band dropped by for an in-studio session prior to the their show with Last Town Chorus.
They talked with Barb Abney about the recording process and unique studio set-up of the new album, their affinity with The Twin Cities, and reunion tours they would actually see.
Songs performed: "Night Windows", "Civil Twilight" and "Psalm For The Elks Lodge."
Guests
Resources