Pieta Brown performs in the Current studio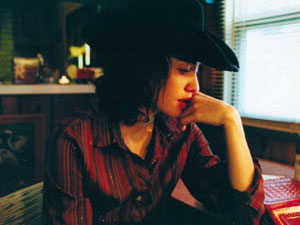 Being the daughter of Grammy-winning folk artist Greg Brown, music was a natural part of her Pieta Brown's childhood. She grew up exposed to all sorts of music in both southern Iowa and Alabama.
Her newest album "Remember The Sun" is just out and she enlisted the help of ace guitarist and producer Bo Ramsey, a colleague of her father's. She and Bo are touring and they stopped by the Morning Show to say hi to Dale and Jim Ed.
Songs performed: "In My Mind I Was Talkin' to Loretta," and "Remember the Sun."
Guests
Resources
Related Stories