The Aliens perform in the Current studio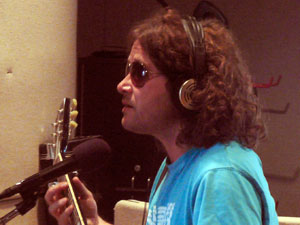 Various members of the Aliens have been behind some of the most popular British-indie music in the last decade. Three of the band's members were originally part of the Beta Band, including founding member Gordon Anderson.
With their newest CD entitled "Songs In The Key Of Fife," the Aliens jumped off their spaceship and made a stop at the Current studios before their gig at the Varsity.
Songs: "Glover," and "Only Waiting."
Guests
Resources