Olu Dara performs in the Current studio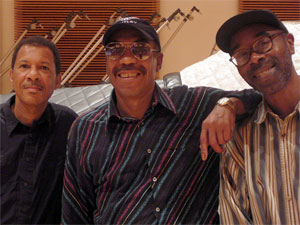 He got his start playing avant-garde jazz in the 1960s, but Olu Dara has finally developed his own style of West African jazz meets blues meets groove. His musical talent rubbed off on his son, the well-known rap artist Nas. He spoke with Steve Seel about how he got into music - even though he didn't like it - and improvised some lyrics on a couple of his songs.
Songs performed: "Okra," "Harlem Country Girl," and "Your Lips."
Guests
Resources