Suzanne Vega performs in the Current studio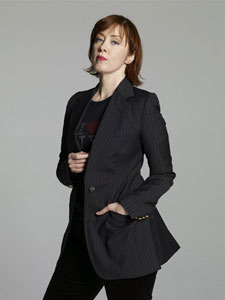 The native New Yorker uses New York City as the backdrop for her latest offering Beauty & Crime, her first studio album in six years. It is also her debut release on Blue Note Records and for fans that have grown up with Suzanne, it's a revealing look into her evolution as a singer and songwriter.
Suzanne stopped by The Current studio before her Varsity Theatre gig for an intimate chat and performance with Steve Seel.
Songs performed: "Frank and Ava," "New York is a Woman," and "Luka."
Guests
Resources
Related Stories
Suzanne Vega reflects on influence of American composers By the time Suzanne Vega's first album came out in 1985 she had survived nearly a decade of rejection. Today, Vega is one of the most respected, and sucessful female singer/songwriters in the business. Vega is taking a closer look at other influential American musicians as host of Minnesota Public Radio's American Mavericks Series.