Hot Hot Heat performs in the Current studio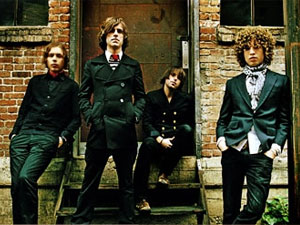 Their latest CD, Happiness LTD, was released Sept 11, 2007 on Sire Records. It's the band's third album on Sire, and their first since 2005's well received Elevator.
While the new CD retains the Hot Hot Heat melodies and witty wordplay fans have come to expect, it's been called one of the band's most adventurous and experimental albums yet.
Songs performed: "Harmonicas & Tambourines," "My Best Fiend," and "Let Me In."
Guests
Resources