Clap Your Hands Say Yeah perform in the Current studio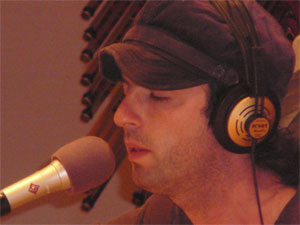 Being one of the few rock bands with a name you can act out in charades, the indie rockers Clap Your Hands Say Yeah are known for their growing success by doing it themselves. Even with band members in both Philadelphia and Brooklyn, CYHSY have managed to record, produce, and distribute their albums on their own.
The DIY-ers became instant blog favorites. Mary Lucia spoke with Alec, Tyler, and Robbie about karaoke in Japan as well as their music being featured on the television show, The Office.
Songs performed: "Mama, Won't You Keep Them Castles," "In the Air and Burning?," "Underwater (You And Me)," and "Telling the Truth and Going Away."
Guests