Imperial Teen performs in the Current studio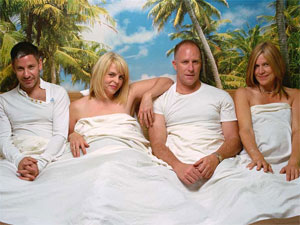 It's been five years since San Francisco's alterna-pop rockers Imperial Teen have released a record. Evidently, that's enough time for the members of the band to have a baby, record some songs for television, pursue a career in hairstyling, and work on another music project. All of this has inspired the name for their new album "The Hair The TV The Baby & The Band."
Songs performed: "Do It Better," "Room with a View," "Shim Sham," and "Fallen Idol (Web Exclusive)."
Guests
Resources