Of Montreal perform in the Current studio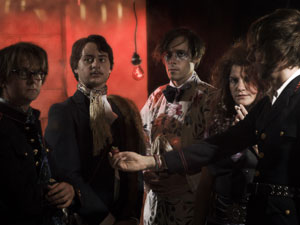 The band's founding member Kevin Barnes made headlines earlier this year when he performed several songs nude during a Las Vegas performance. Their latest CD is called "Hissing Fauna, Are You The Destroyer" and the band has embarked on another US tour to help promote it.
Songs performed: "Trouble (Lindsey Buckingham cover)," "Feminine Effects," and "The Kids Are Alright (The Who cover)."
Guests
Resources
Related Stories