Dan Wilson performs in The Current studios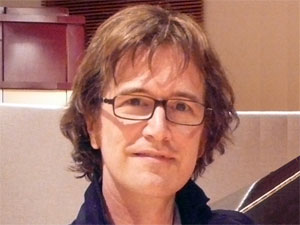 Dan Wilson is known for his intelligent lyrics, his melodies, and the purity of his voice.
His first solo project entitled "Free Life" was released Oct. 16, 2007 and produced by Dan Wilson with guidance from the legendary Rick Rubin.
In 2007 Wilson received a Grammy Award for Song of the Year for writing the Dixie Chicks'
"Not Ready to Make Nice". Maybe 2008 will bring Dan the same fortune for his debut solo CD "Free Life".
He stopped by The Current studio to perform a
few songs and to chat with Mary Lucia.
Songs performed: "All Kinds," "Easy Silence," "Against History," and "Honey Please."
Guests
Resources
Related Stories
Dan Wilson enjoys his "Free Life" in Minnesota Minneapolis music veteran Dan Wilson, of Trip Shakespeare and Semisonic, has just released his first solo album. MPR's Cathy Wurzer talked with him about the new album and the song-writing process with collaborators like The Dixie Chicks and Sheryl Crow.