Diane Jarvi performs in The Current studio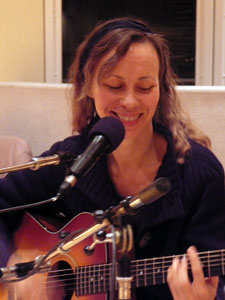 Diane Jarvi was born in the US, but her ancestry is most definitely Finnish. She's known for her unique interpretations of world and folk music and her poetry. On her most recent recording she explores more Finnish traditional music, but also dives into Gypsy jazz.
"Wild Gardens," her fifth recording, was released this week. She stopped in the Morning Show studio with her producer and accordionist Dan Newton to play a few tunes for Dale and Jim Ed.
Songs performed: "Tahdet Meren Ylla" and "O Ma Bela Cigala"
Guests
Resources
Related Stories