Josh Ritter performs in The Current studio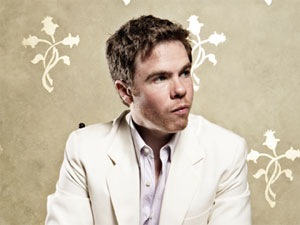 Growing up in Idaho, Josh Ritter's folk-styled music began when, after being inspired by the music of Bob Dylan and Johnny Cash, he got his first guitar. His career exploded in Ireland after he met Glen Hansard and started touring with The Frames.
Ritter sat down with Mark Wheat to discuss the difference between his albums "Animal Years" and his new album "The Historical Conquests of Josh Ritter" and about getting a postcard in the mail from Pete Seeger.
Songs performed: "Open Doors," "The Temptation of Adam," and "To The Dogs or Whoever."
Guests
Resources
Related Stories