Shout Out Louds perform in The Current studio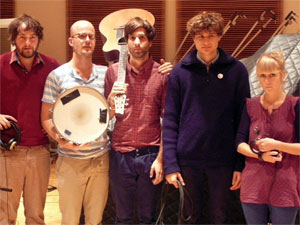 Shout Out Louds are a band originally from Stockholm, Sweden. They've known each other since they were youngsters and started playing together in 2001.
Their first release "Howl Howl Gaff Gaff" was released in 2005. "Our Ill Wills" is the band's latest release, and the first on their new label Merge Records.
Songs performed: "Impossible," "Hard Rain," and "Tonight I Have to Leave It."
Guests
Resources