Peter Mayer performs in The Current studios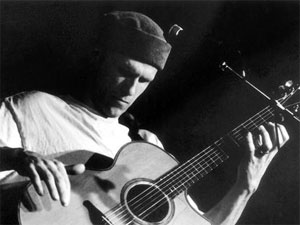 Peter Mayer finally gave in to pressure. His albums and concerts are full of wonderfully crafted, meaningful, deep songs. You could say he's a serious guy deep in thought all the time, but he's not. In fact, he's got a whole guitar case full of "not so serious" songs that he'll happily perform, but one at a time...in between all of those weighty ones.
Peter recently sat down, collected those "other" songs and recorded them on a brand new CD called, "Novelties." He's releasing the CD at a concert at the Fitzgerald Theater and came in to talk with Dale and Jim Ed about the show and the new CD.
Songs performed: "Happy Place", and "Real Good Storm"
Guests
Resources
Related Stories
1 Photo
Peter Mayer performing

(Minnesota Public Radio / Mike Pengra

)