Me'Shell Ndegeocello performs in The Current studios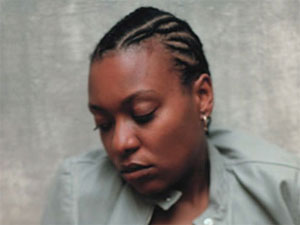 One thing we learned about Me'Shell Ndegeocello today is that she doesn't like to be boxed in nor does she care to be placed in a specific genre of music. Me'Shell Ndegeocello scored a few early hits in her career but decided to concentrate on more challenging material by exploring the politics of race and sex, among other topics.
Her latest CD, "The World Has Made Me the Man of My Dreams", is her debut on The Decca Label Group, and includes guest appearances from Pat Metheny and Oumou Sangare, among others.
She stopped by The Current studios before her appearance at The Fine Line and played some live exclusive tracks and chatted with Mark Wheat.
Songs performed: "The Sloaganeer (Paradise)," "The Black Water Lock And Load Theme," & "Top Shelf."
Guests
Resources