Lou and Peter Berryman perform in The Current studios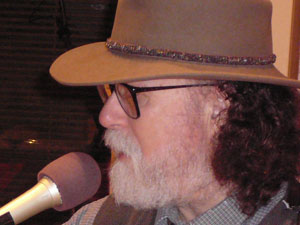 There's an art to writing a funny song. Do you load it up with silliness, or do you try to sneak in something serious from time to time? Lou and Peter Berryman are masters of the silly song and they do - occasionally - work in deeper and thought-provoking issues.
Issues like what color to paint the living room, or questions about the universe. Their latest album is, in fact, called "The Universe: 14 Examples" and it's full of their typical humor intertwined with subjects such as Assimilation, Evolution, and Vacillation.
Songs performed: "Walking With Roget," and "Artiste, Interrupted".
Guests
Lou Berryman
Peter Berryman
Resources