Small Sins perform in The Current studios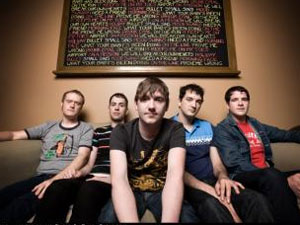 On the tail end of their tour supporting their sophomore release "Mood Swings," the Toronto-based indie-rock quintet Small Sins used an eclectic mix of a chain, bells, a drum machine and an omnichord during their in studio performance at The Current.
Beginning as a solo effort of front man Thomas d'Arcy, Small Sins originated in 2005 with the release of their debut album. They chatted with host Steve Seel about blogging on the road, running into producer Daniel Lanois in L.A., and being side-swiped by a drunk driver the last time they were in the Twin Cities.
Songs performed: "It Keeps Me On My Toes," "I Need A Friend," and "What Your Baby's Been Doing."
Guests
Resources