Michael Monroe performs in The Current studios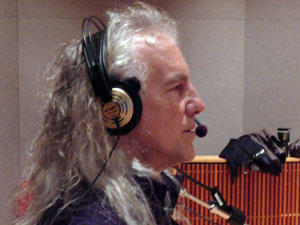 Now in his fourth decade of performing, Michael Monroe is out with his newest recording, "Wintersong." It's a collection of songs and instrumentals inspired by the beauty of the winter season.
Monroe lives in Grand Marais, Minnesota and writes and records in a studio deep in the woods. His music is a reaction to the beauty of his surroundings and his work represents a commitment to the environment.
Songs performed: "River," and "Wintersong."
Guests
Resources
Related Stories
Michael Monroe - in studio North Shore singer/songwriter Michael Monroe has been making music from his solar-powered studio near Grand Marais and strumming guitars made from exotic woods for years.