Alison Rae & Julie Lee perform in The Current studios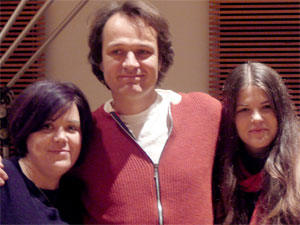 It's been said that Nashville has more songwriters per capita than most other towns. Alison Rae and Julie Lee are both singer-songwriters with Nashville experience. Alison spent a few years there before moving back home to Minnesota. Julie lives there now and has had success not only recording her own music, but also having it recorded by the likes of Alison Krauss.
The two friends are performing together as Alison Rae celebrates the release of her debut CD. Alison, Julie, and Tim Frantzich joined Dale and Jim Ed in the studio.
Songs performed: "That's When I Miss You," and "Winter."
Guests
Resources