Randy Weeks comes home for the holidays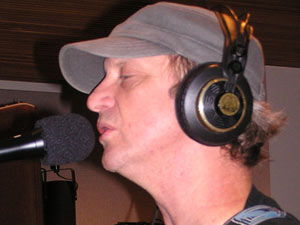 Randy Weeks' name isn't right at the tip of your tongue when you think of hit songwriters, but after Lucinda Williams recorded his song, "Can't Let Go" on her record, "Car Wheels on a Gravel Road," people began to take notice.
Randy grew up in Windom, Minnesota, and after playing music around the Twin Cities in the '70s, he moved to the West Coast to seek his fame and fortune. The moved worked.
Randy was back in Minnesota for some shows with local musicians from Trailer Trash and the Front Porch Swingin' Liquor Pigs. He and his buddies were in the studio to play for Jim Ed and guest host Bill DeVille.
Songs performed: "Transistor Radio," "Sometimes I Don't...," "Can't Let Go," and "Miles Away."
Guests
Resources
Related Stories