Louis XIV perform in The Current studios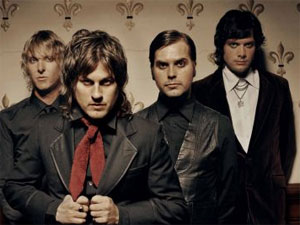 Named after the seventeenth century French king, San Diego's glam-punk rockers Louis XIV are back with their sophomore album "Slick Dogs and Ponies." They've decided that you will either love it or hate it.
In the studio with two acoustic guitars, two violins, and some fruit-shaped percussion equipment, Louis XIV discussed their enthusiastic female fan-base in Japan and being mistaken for terrorists.
Songs performed: "Guilt By Association," "Air Traffic Control," and "All The Little Pieces."
Guests
Resources