Ellis performs in The Current studios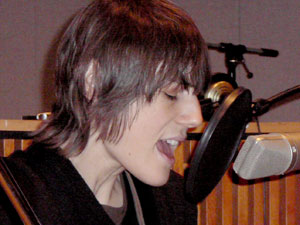 Ellis is talented singer-songwriter based out of the Twin Cities with a loyal, involved fan base. So involved, in fact, that they had a large part in producing a recent live album by helping her decide the album's musical direction and which songs to include.
She's won numerous awards for her songwriting and has gained respect throughout the country at festivals and concert settings. Her newest CD is called, "Break the Spell." With the help of ace producer Ben Wisch, the new record contains soul-searching songs about joy, doubt, sorrow and confidence, and it's being released in a current concert tour.
Ellis brought her guitar and engaging personality to our studio before her local release concert at the Cedar Cultural Center to talk with Dale and Jim Ed and play a few songs from the new album.
Songs performed: "How Would It Be" and "Red Light"
Guests
Resources