Bob Mould performs in The Current studios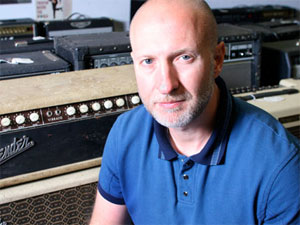 Bob Mould has written the song of his career! However it won't be on his new album, "District Line," but the former Husker Du guitarist/singer/songwriter Bob Mould played a snippet of it when he stopped by The Current.
Of course the snippet was from his cell phone.
Pairing up with Fugazi's drummer Brendan Canty on his latest album, Mould has a more laidback sound compared to his punk rock roots.
He stopped by The Current to speak with Mary Lucia about politics and dispell a rumor about Cameron Crowe.
Songs performed: "Again & Again," "Circles," and "Makes No Sense At All."
Guests
Resources