Nicole Atkins performs in The Current studios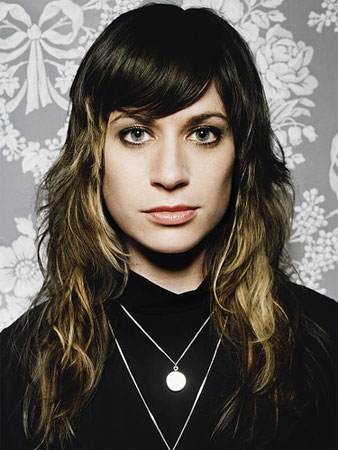 28-year-old musician Nicole Atkins was born and raised in Neptune City, located a stones throw from fabled Asbury Park. By the age of 13, she found an old beat up guitar in the attic of her house and taught herself to play a Grateful Dead song.
Her father introduced her to blues artists like Jimmy Reed, and allowed Nicole to sit in on sessions with local musician friends.
Atkins struck a deal with Columbia Records as a result of a strong demo and impressive performances. She released the Bleeding Diamonds EP while assembling her band and in 2007 her full-length record Neptune City was released and
Nicole Atkins was named one of Rolling Stone's Top 10 Artists to Watch.
Songs performed: "Maybe Tonight," "The Way It Is," and "Together We're Alone."
Guests
Resources