The Rascals performs live from SXSW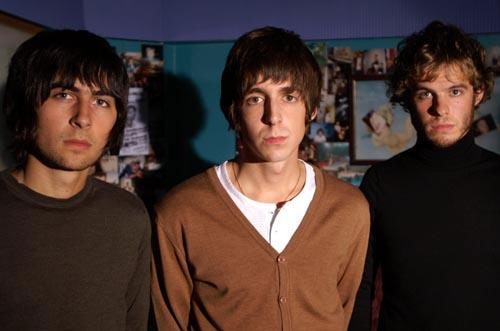 Most people who turn 21 are excited about their new legal ability to consume alcohol. The three 21 year olds from Liverpool, Miles Kane (guitar), Joe Edwards (bass), and Greg Mighall (drums), who make up The Rascals are thinking bigger. As former members of The Little Flames, they opened for bands like The Coral, The Zutons, and their new best friends, The Arctic Monkeys.
It wasn't until late 2006 that the three started playing together as the raucous trio known as The Rascals, and now are developing a strong buzz. Their debut album is due out June, 2008.
Songs performed: "Out of Dreams," "The Freakbeat Phantom," and "I'll Give You Sympathy."
Guests
Resources
More Video
2 Photos
The Rascals

(Photo courtesy the band

)

The Rascals live at SXSW

(Minnesota Public Radio / Ali Lozoff

)
View 1 more photos