Hanners and King perform in The Current studio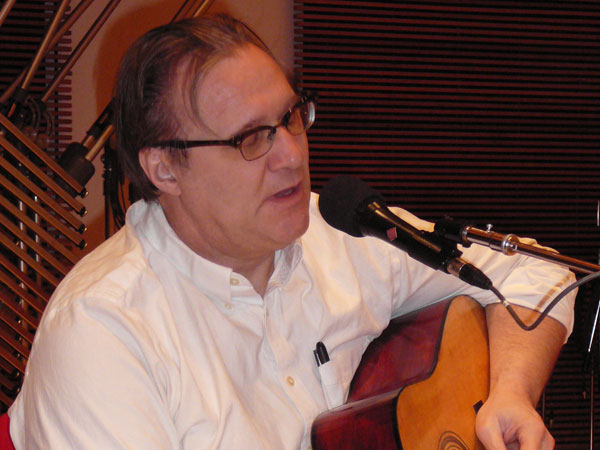 The late Texas singer-songwriter Townes Van Zandt left his mark on many of today's writers. He wasn't known as a "hit" writer, besides "Poncho and Lefty," which was recorded by many including Willie Nelson, but his writing was soulful, introspective and - some would say - magical.
Van Zandt died on New Year's Day, 1997 at the age of 52, but his influence on Steve Earle, Merle Haggard, Emmylou Harris, Jimmie Dale Gilmore, Guy Clark, and many other great songwriters lives on.
Several Twin Cities musicians are gathering on the anniversary of Van Zandt's birthday, March 6, 2008 at Lee's Liquor Lounge to pay tribute to the late songwriter. Two of them, David Hanners and Bernie King, stopped by the Morning Show studio to talk about Van Zandt and play a few tunes for Dale and Jim Ed.
Songs performed: "A Song For, " and "Snowing on Raton."
Guests
David Hanners
Bernie King
1 Photo
Bernie King

(Minnesota Public Radio / Mike Pengra

)