Cloud Cult performs live from SXSW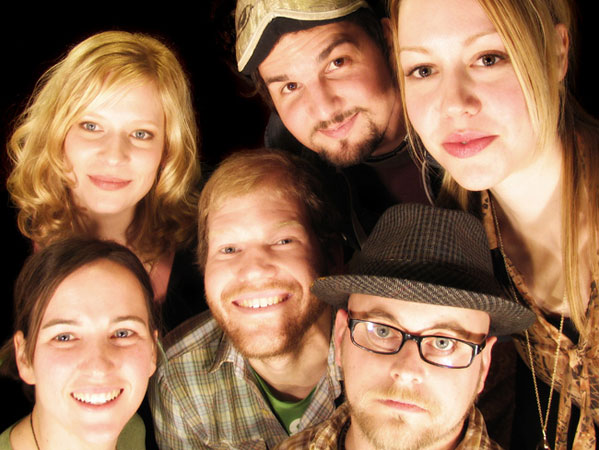 Armed with a multitude of instruments, laptops, video, paint and canvases, the environmentally-friendly local band Cloud Cult are making their second trip to SXSW this year.
The annual migration would have been their third, but three years ago they pulled out of their SXSW performance to open up for Ralph Nader at a protest in Crawford, Texas. With "Feel Good Ghosts (Tea-partying Through Tornadoes)," their new album (yes, another one) coming out April 8, 2008, Cloud Cult has planned a busy touring schedule for the spring that criss-crosses the country.
Songs performed: "Hope (from Meaning of 8)," "No One Said It Would be Easy," "Everybody Here is a Cloud," and "Intro/The Tornado Lessons."
Guests
Resources
Related Stories
Cloud Cult performs in studio Cloud Cult, the Minnesota band with an extremely devoted national following, have a new album coming out. It's called The Meaning of 8. The band are famed for their live shows, which mix their music with videos, light shows and even have a couple of painters on stage who create during concerts.
Cloud Cult perform in studio Cloud Cult is the local group led by Craig Minowa. Along with a few members from the group, he joined Mary Lucia in the Current studios to perform stripped down versions of songs from their latest release.
More Video
2 Photos
Cloud Cult

(Photo courtesty the band

)

Cloud Cult live at SXSW

(Minnesota Public Radio / Ali Lozoff

)
View 1 more photos