Karen Vieno Paurus performs in The Current studio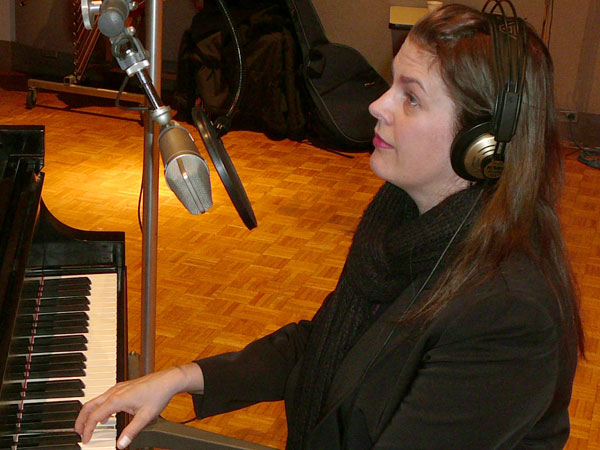 If you get out to nightclubs in the Twin Cities at all, there's a good chance you've heard Karen Vieno Paurus play and sing. She's often seen with Lili's Burlesque Revue as the "Sultry Chanteuse" and has been involved with a few MPR "Stage Session" shows at the Fitzgerald Theater.
But to find recordings of her material is tough. In fact, it was nearly impossible until now. Karen just released a brand-new CD of mostly original songs performed on the piano with her band. Her fans are happy.
Karen Vieno Paurus brought a couple of players by the Morning Show studios to play a few songs from the new CD for Dale and Jim Ed to promote her recent CD release show.
Songs performed: "Jesus Gonna Be Here," and "Sans Batteries."
Resources