Blitzen Trapper performs live from SXSW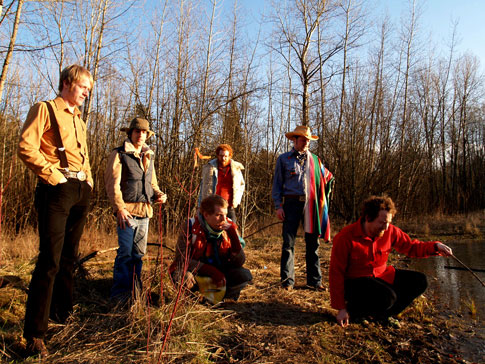 The Portland, Oregon sextet that have been together since 2000, Blitzen Trapper are lo-fi folky garage rockers. Those adjectives weren't just picked out of a hat. Blitzen Trapper grab influences from The Grateful Dead, Olivia Tremor Control, and Frank Zappa while playing in a scene that spawned The Decemberists, The Shins, and Elliott Smith. Their third self-released album, "Wild Mountain Nation" was released in 2007.
Songs performed: "Jericho," "Murder Babe," "Shoulder Full of You," "Love You," and "Wild Mountain Nation."
Guests
Resources
Related Stories
More Video
2 Photos
Blitzen Trapper

(Photo courtesty the band

)

Blitzen Trapper live at SXSW

(Minnesota Public Radio / Steve Nelson

)
View 1 more photos