Darondo and Nino Moschella perform live from SXSW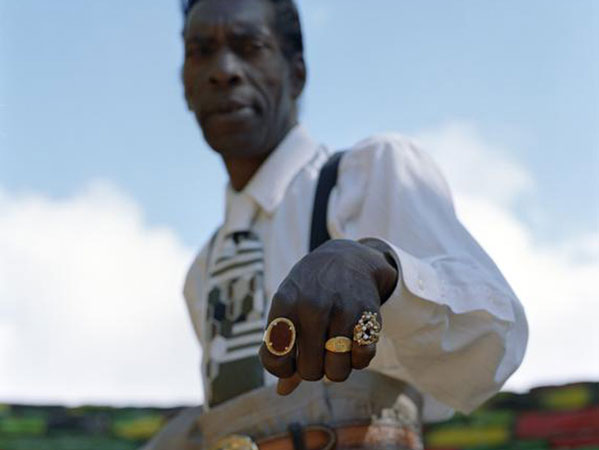 Here's the short story: being compared to Al Green, he recorded three soul singles in the early 1970s, disappeared for 25 years until BBC Radio 1 host Gilles Peterson brought Darondo, also known as Double D or Dynamite D, out of hiding in 2005 on his "Gilles Peterson Digs America" compilation. That's also the long story.
Most of those 25 years remain a mystery. He visits our stage at SXSW with Nino Moschella, a 29-year-old soulful, multi-instrumentalist.
Songs performed: "Bedroom," "How I Got Over," and " Legs, Pt. 1."
Guests
Resources
More Video
3 Photos
Darondo

(Photo courtesy the artist

)

Nino Moschella

(Photo courtesy Ubiquity Records

)

Darondo and Nino Moschella

(Minnesota Public Radio / Ali Lozoff

)
View 2 more photos