Bell X1 performs in The Current studio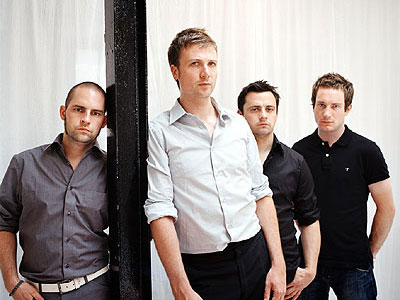 The band was formed from the remnants of Juniper in 1999. There debut release, "Neither Am I" has been called the best thing to come out of Ireland in years.
Bell X1's most successful year to date was documented with the CD/DVD set "Tour de Flock" in June of 2007, the first release on the band's newly established Bellyup Records label.
Before their gig at The Varsity Theatre, David Geraghty and Paul Noonan of the band stopped by The Current studio and performed a few songs and talked with Mary Lucia.
Songs performed: "Rocky Took A Lover", Eve, The Apple of My Eye" and "Boys Of Summer".
Guests
Resources